Finance
Ikayzo has been hired for application branding, user experience design, software architecture and software auditing by four of the world's largest investment banks, three hedge funds and PIMCO, the world's largest bond investor with roughly $2 trillion in assets under management. We are one of the only companies in the world with extensive experience in both creative services and software engineering for the financial sector.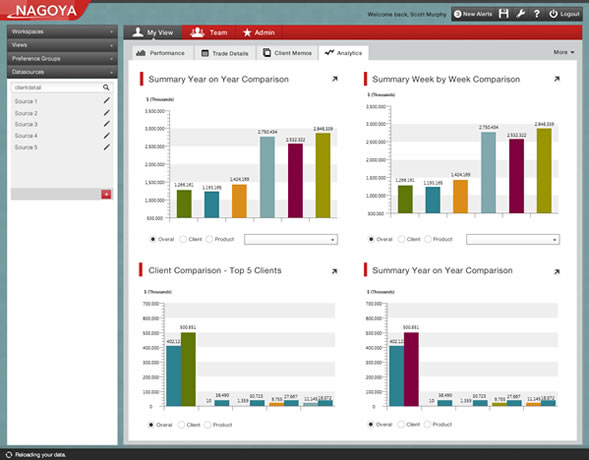 Ikayzo has built applications in a number of areas, including:
Fixed income analytics
Equity analytics
Whole loan management
Live market data and analytics for trade support
Desk commentary management
High performance enterprise buses
Executive dashboards (mobile and desktop)
Portals and wikis
Bloomberg integration
Customer facing apps for brokerages
We have a deep understanding of the needs of financial institutions including the ability to facilitate rapid development cycles while maintaining quality user interfaces, stable back-ends and rock solid security.